New Patient Please Call 636-242-6209
If you are feeling sick, please take advantage of our curbside service. Once you arrive, call the pharmacy and we will bring your order to your car.
Let us know how we can help you!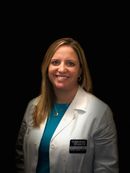 Meet Your Pharmacist
St. Louis School of Pharmacy
Serving the community since 1984
Specializes in Diabetes Specialized Care, and DME
"Caring Beyond Prescriptions" - Learn More »
Want To Stay Up To Date On Current Health News?
Sign Up For Our Newsletter